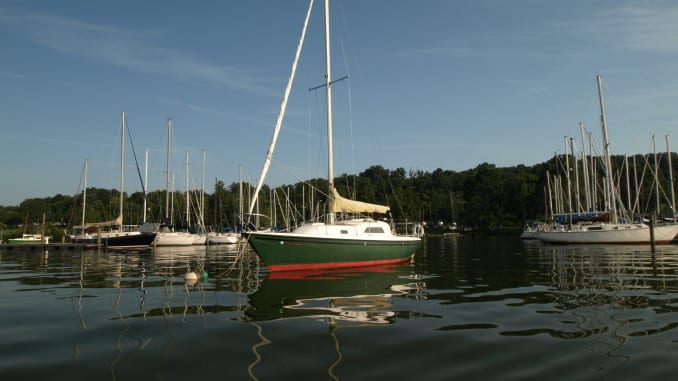 Cherokee Lake, Ft Loudoun Lake and Watts Bar Lake have sailing clubs for those with an interest in following the wind.
The Cherokee Lake Sailing Club is located at Black Oak Marina. . The exclusive sailboat pier and pavilion offers deep water year-round with direct access to the lake.Cherokee is a wide lake where ridges dictate the prevailing breezes.
The Ft. Loudoun Yacht Club facility is located on Northshore Drive in the Concord Park area. The club offers a Sail Camp each summer teaches children ages 8 to 15 how to sail and race, high school students in the Knoxville area participate in high school sailing, BSA Sea Scouts develops nautical, education and citizenship skills for boys and girls ages 13 to 21 and  The University of Tennessee Sailing Club teaches UT students how to sail and race. A complete organization for all levels of sailing.
The Horizon Yacht Club is located at Blue Springs Marina on Watts Bar Lake and offers some of the best sailing conditions in the area. The club has events scheduled for most of the year. Great facilities and great wide sail channels offer terrific sailing for members.
Tellico Lake also has several marinas for sail boats.